Outstanding classic cars bought and sold for over 30 years - Rolls Royce and Bentley specialists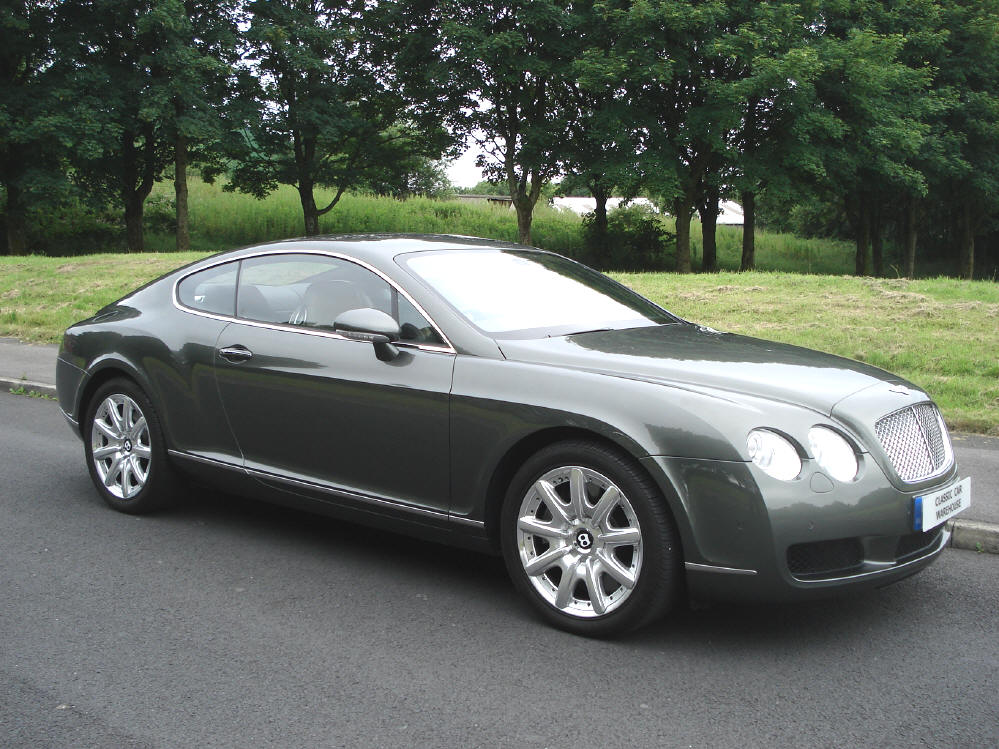 Outstanding Classic Cars Always Sought for Outright Purchase or Consignment
It can take many months to find a buyer for a niche market vehicle and it can be a very frustrating, and sometimes unpleasant process.
Our clients generally don't want the hassle of dealing with enquiries, having strangers visit their homes, allowing people to test drive their cars - potentially uninsured - followed by the inevitable haggling over price and concerns about giving out your bank details. Not to mention the spiralling costs of keeping a vehicle advertised for an extended period of time and indeed, storing the car and maintaining it until a buyer is found.
Classic Car Warehouse has the resources to make selling your car easy and totally hassle free.
Outright Purchase
We are always looking for immaculate, low mileage well cared for cars to add to our collection. Our standards are high but we offer immediate purchase of the right vehicles.
Of course we cannot pay the retail price for your car but you will get an immediate decision and prompt payment, allowing you to realise the value of your car in the shortest possible time.
Vehicles Sold on Consigment
Selling cars for other people has been part of our business for many years. We have 11,000 sq/ft of secure storage space and finding cars to fill it is a big task !
We therefore welcome the opportunity to sell your car on your behalf, a symbiotic relationship that benefits both parties.
As an established dealership with an excellent reputation we can often realise a higher selling price and a quicker sale than you would achieve on your own and at the same time completely relieve you of all the hassle of selling the car.
Your car must still meet our exacting retail standards and you do not get paid for your car until a buyer is found, but you will realise the maximum amount of money for your car.
Consignment Process
Once consignment is agreed we can arrange collection of your car by transporter, or you can deliver it to our premises in person if you prefer.
Your car will be professionally valeted, photographed and marketed alongside our own vehicles, until sold.
Your vehicle will be stored indoors in our secure facility alongside our own cars.
We have CTEK battery chargers to keep the batteries conditioned and all cars are driven approximately once a month to keep them operating correctly.
After being driven, your car will be washed and polished, vacuumed and put back indoors - no one else will be allowed to drive your car unless they are committed to buy it and all test drives will be accompanied by a staff member.
Once a buyer is found your vehicle will be prepared in the same way we prepare all our cars - it is of course of paramount importance to ensure the new keeper is happy with the car and the car leaves us with no foreseeable imminent failures.
We have access to a professional body shop, leather restoration and mechanical workshop if your car needs any repairs or renovation prior to sale.
The amount we return to you is agreed prior to the sale, there are no unexpected invoices presented after the event and no comeback once the car is sold.
If at any point you decide you don't want to sell the car simply reimburse any expenses we have incurred and you are free to collect it. Typical expenses include advertising, fuel and valeting costs, plus any work we have carried out on the car on your behalf..
We regularly deal with bereavement sales and can assure you of our utmost discretion and understanding at these times.
To get back to our Home page, click HERE
This website is copyright (c) 2018 TGS 2018 Limited

This website is copyright (c) 2018 TGS 2018 Limited

This website is copyright (c) 2018 TGS 2018 Limited

This website is copyright (c) 2018 TGS 2018 Limited
Contact
This website is copyright (c) 2018 TGS 2018 Limited
Contact